Hello everyone, I want to provide an update for the 2022-2023 school year. Currently, the district allows one hour a week, on Wednesdays, for staff to engage in professional Learning Communities (PLC's). The goal of these PLC's is for staff to work together for school and learning improvement. Part of this work entailed sending staff and building principals to White River School District for an up close look at a school district whose PLC process is efficient. One of the takeaways from that trip was the time and day for PLC's to take place. The team came back recommending we change our PLC time from an early release on Wednesdays to a late start on Mondays.This means that, on Mondays only, students will arrive at school an hour later than usual. The district understands that many of our families will have daycare challenges that will result in a late start. If you have a K-6 student you will be able to drop your student off at their respective school at the normal time on Mondays. The district will be happy to provide a safe environment for all K-6 students who arrive before school on Mondays. Building principals will provide communication on the new late start time. This hour of time is very beneficial for our teachers to discuss their instruction while examining data collected each week from agreed upon student work. The Harrisburg School Board of Directors gave us the time to improve learning and our professional practice by doing the work of a PLC, layered under the four critical questions of learning; What do we want students to learn? How will we know if they have learned? What will we do if they don't learn? What will we do if they already know it? Each team has identified essential standards, learning targets, instructional strategies and student engagement and unit pacing. Please contact your building principal for specific details concerning late start Mondays.

Thursday June 16th 2022 half day schedule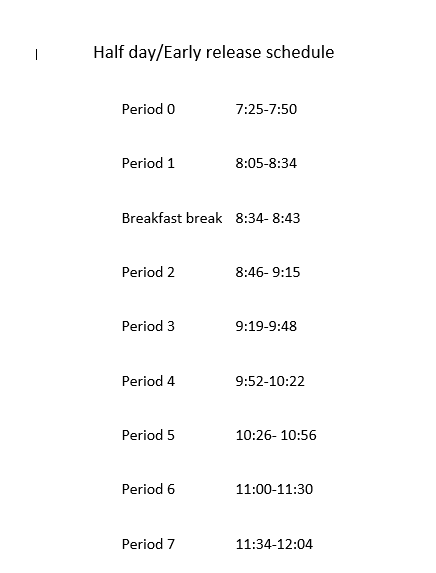 There is school Friday June 3rd 2022


Assembly Monday May 23rd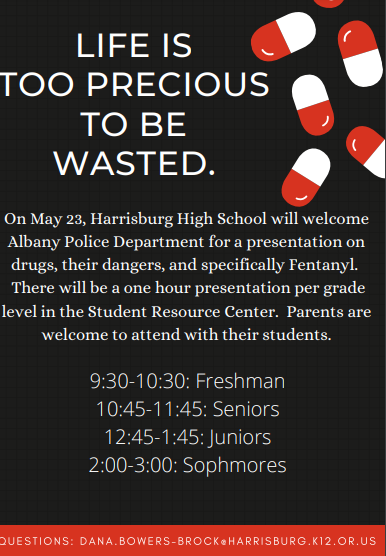 Southern Linn Youth Services Team Fast Track Car Wash Fundraiser Harrisburg School District's counselors and social worker are members of the Southern Linn County Youth Services Team, working alongside social services, law enforcement, and other related community service providers. We meet monthly as a team to provide our students and their families with comprehensive case management, outreach services, referrals for mental health counseling and community based services, and more. We are a nonprofit that is fully funded by fundraising and donations. For the past two years, due to covid restrictions, we have been unable to host our typical fundraising events and have been forced to think outside of the box as to how we are going to provide financial support to families in need. Please help us out this weekend and get your car washed while you're at it! Bring the flyer attached to this letter to either Fast Track location this weekend (Friday 5/20 or Saturday 5/21) and purchase a qualifying car wash or pre-paid wash card to donate 50% of each purchase to our Southern Linn YST! NOTICE - FLYER MUST BE PRESENTED AT TIME OF SERVICE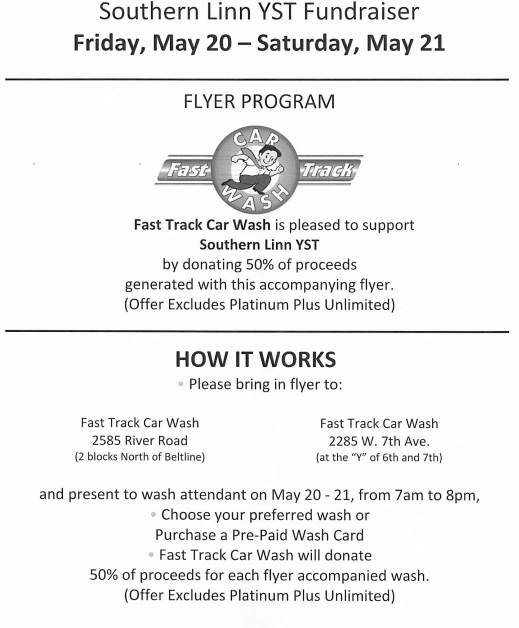 FFA plant sale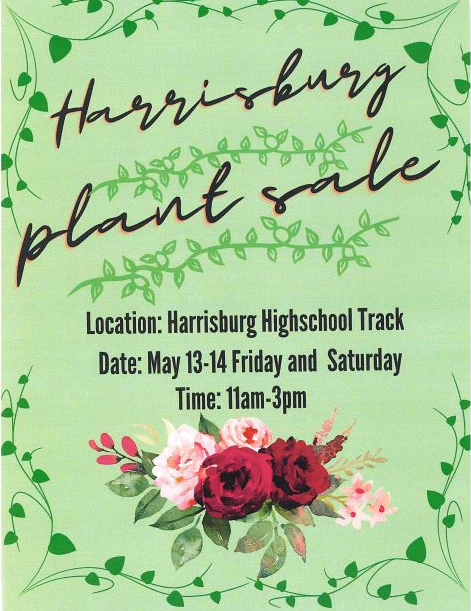 Hands on Construction career training information.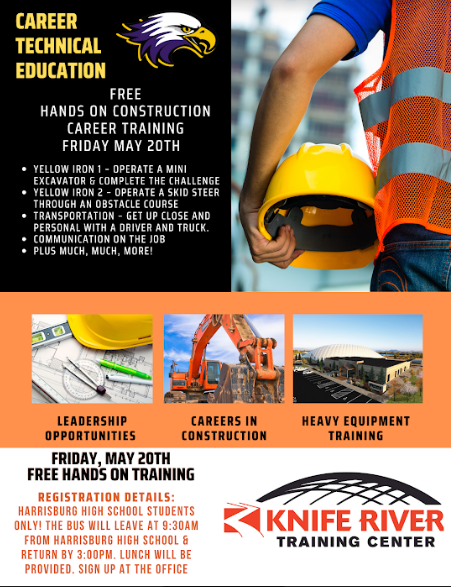 Assembly schedule for Tuesday May 3rd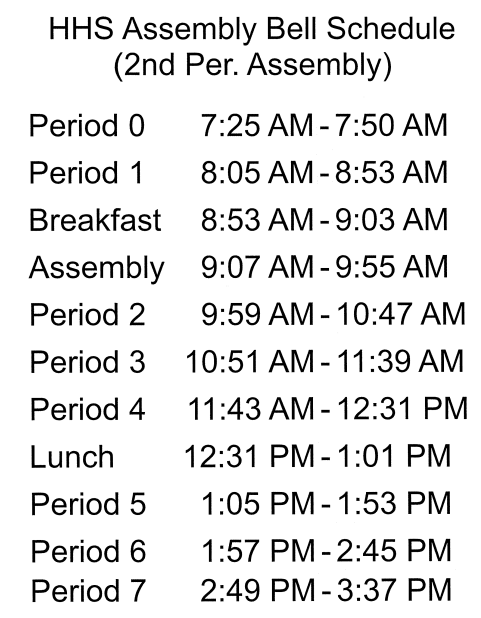 Starts today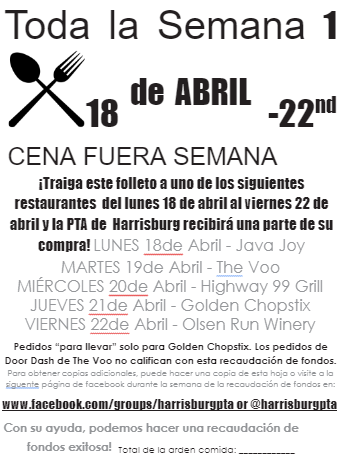 Dine in starts today!!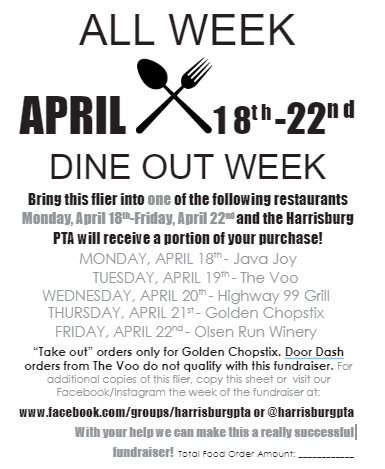 A Tractor & Farm Equipment Safety class is being offered at Harrisburg High School, May 20, 21, and 22. This is a three-day safety course that is required for those aged 14 to 18 who work with tractors and other farm machinery in Oregon. This will be taught and supervised by certified local farmers, Bryan Starr, and Dana Bowers-Brock. Class will be from 8am-5pm, with 2 short breaks and one 30 minute lunch break (lunch is not provided). There are 45 spots available, and a limited amount are open to students out of HSD. A sign up sheet, complete with a waitlist for additional students wanting to take the class, is in the high school office. Cost is $60 per person, cash or checks accepted in the office. Please make checks payable to Harrisburg High School. Some scholarships available. Contact Dana Bowers-Brock at
dana.bowers-brock@harrisburg.k12.or.us
for questions or scholarship applications.

On Saturday April 2nd 2022 from 7am-4pm, JAVA Joy is donating ALL of their proceeds for that day, to our Mr. and Miss Eagle contestants.

file:///C:/Users/kkahle/Documents/HHS%20Weekly%203_14_2022%20Annoucements%20(1).pdf Announcements 3/14/22

Josh Harris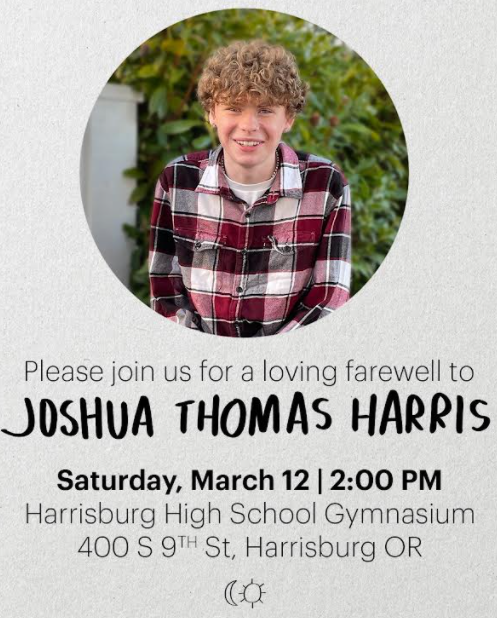 Letter to parents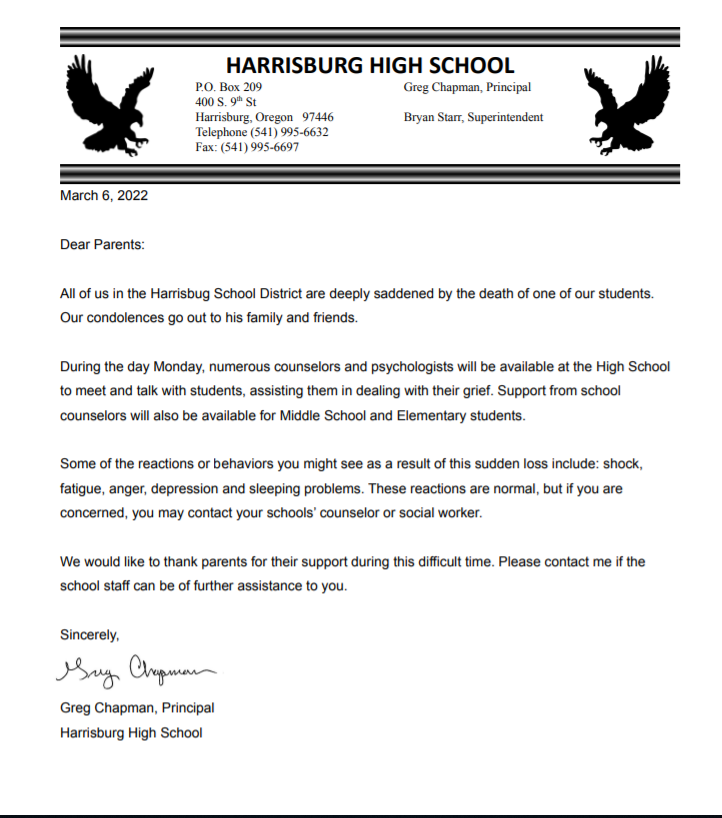 Our Natural Honor Society is offering babysitting, please see attached image for details

HHS Weekly 2_28_2022 Announcements

Join the 2 day prom dress giveaway on March 12-13th where students can choose a dress completely FREE of charge. They have more than 700 dresses sizes 0-20+