Counseling Department Home Page
"Southern Linn Youth Services Team is grateful for the generous grant given to us by the Siletz Tribal Charitable Contribution Fund (STCCF). With their support our team has been able to assist many local families over the last school year. Thank you STCCF!"
Upcoming summer camps for 6th-12th grade:
Contact Information for School Counselors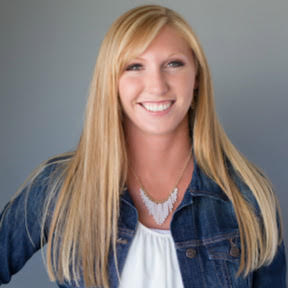 Courtney Besotes, LCSW
Harrisburg Elementary School Counselor
My family moved to Harrisburg in Spring 2020, and I have been the counselor at Harrisburg Elementary since Fall 2020. In my personal time I enjoy my family time, my dogs, CrossFit, camping, hunting, dirt biking/off-roading, and spending time in the sunshine! I have a deep passion for helping all kids. I have worked in school settings as a school social worker and school counselor for 8 years, across all ages (high school-4 years, middle school-1 year, elementary school-3 years). I have fallen in love with supporting the elementary age group and enjoy being able to support the students of my own community. At HES I provide weekly social-emotional learning lessons to every classroom to support positive and healthy social-emotional growth for all students. I also provide small group social skill lessons to continue the development of skills in areas such as leadership, relationship skills, social awareness, self-awareness, and personal responsibility. As the school counselor, I am here to help and support families and students thrive!
Meghan Holsapple
Harrisburg Middle School Counselor
541-995-6551 (ext.264)
My name is Meghan Holsapple and I am the school counselor at Harrisburg Middle School. I have a Bachelor's in Psychology and Family & Human Services and a Master's in School Counseling. I work to support students individually, in groups, and in the classroom with social/emotional lessons. My hope is to create a safe space for all students and for everyone to feel a sense of belonging.
Madison Brock
Harrisburg High School Counselor
541-995-6632 (ext.364)
My name is Madison Brock and I am the school counselor at Harrisburg High School. I am a Harrisburg graduate and later earned my master's degree in school counseling from Northwest Christian University (now Bushnell) in Eugene, OR. My primary responsibility is to promote the academic, career, and social/emotional development of all students. I help with class scheduling and academic counseling, helping students meet their graduation requirements, scholarships and college applications, social and emotional support, and outside referrals. I love working with high school students and believe that you can never have too many people cheering you on as a young adult!
Counseling/Mental Health Resources
Harrisburg High School
"Sources of Strength is a strength-based, upstream suicide prevention program with shown effectiveness in both preventative upstream and intervention outcomes. Sources of Strength is considered the first suicide prevention program to demonstrate effectiveness using Peer Leaders to enhance protective factors associated with reducing suicide across a school population."
Sources of Strength meets at Harrisburg High School, three times a month, to plan interactive campaigns that spread messages of hope, healing, and strength across the school campus.