These are pictures of the pipes we replaced in the elementary school.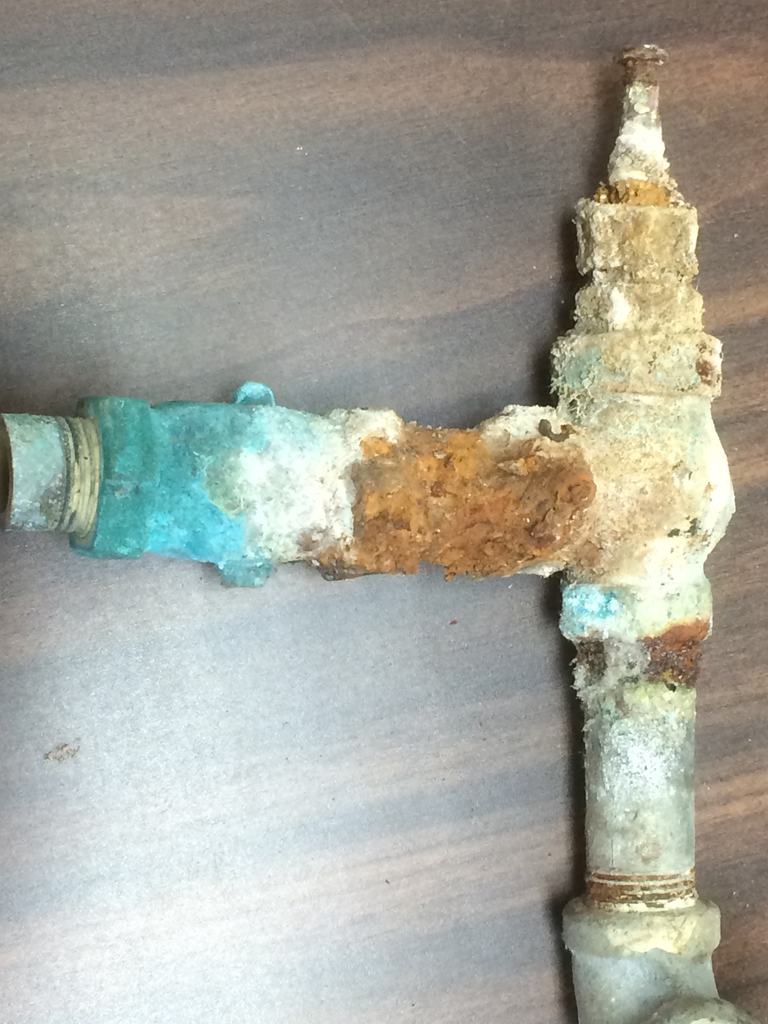 The governor's executive order gave five stipulations for school districts to do in order to receive state school funding. One of those is to continue paying employees through the closure. We are looking into having staff perform painting and possibly other maintenance items around the district while following social distancing guidelines. We are planning to have classified staff work with teachers and be available for phone calls, paper packet copying and collating each week.

As Harrisburg SD prepares for online distance learning, here are 5 tips for families to consider:
https://5il.co/egdn

For those who will be picking up an iPad or Chromebook this week, please take a moment to read the Student Device Checkout Agreement document (
https://5il.co/e0tu
). If at all possible, bring the signed portion with you when picking up your loaner device (one per device).

Please be sure to check out the updated information about the Remote Learning Resources pick-up times and locations:
https://5il.co/e9zy

Just to let everyone know, all Jr/Sr High school students will be provided some form of supplemental learning for their classes. Staff is spending this week creating material and getting devices/packets deployed to families. Teachers will be communicating with families and students to make sure they can access the materials. The majority of teachers will be using a combination of zoom and Google classroom. We are still awaiting word from ODE as to the plan for credits. We will communicate to our families as soon as we know anything further on this. Please refer to our website for updates and additional information. Thanks for your patience during these unprecedented times.



Several companies are taking steps to extend internet services to consumers. This list is not all inclusive. Feel free to contact the local service provider in your area to see if they are part of the Keep Americans Connected Pledge.
https://5il.co/e01o

As a school district we will offer supplemental education and learning opportunities for our students. The principals's are working with their teachers towards this end. We have a planning meeting scheduled for Monday, March 30 and begin implementation April 1, 2020.
We learned yesterday from Oregon Department of Education that they plan to focus first on creating pathways for graduation for all seniors in the state. As a district we will have a plan in place for our seniors and all high school students the week after spring break.
Based on state and federal guidelines, we must remind parents that we serve meals to students. During our grab-n-go time students/children must be present to receive the meals. We cannot give the meals to parents of children. Thank you for understanding.

Please take a moment to read this important announcement from Superintendent Bryan Starr:
https://5il.co/dw53
We are serving a breakfast/lunch combo in a grab-n-go format from 9 - 10 a.m. for children ages 0-18 at the elementary school cafeteria. We have a limited number of meals so it is first come first served basis.

The meals are for children ages 0-18 only. A shout out to our food service workers and their leader Dawn Spears.
Harrisburg School District will provide breakfast and lunch based upon ODE approval from 9 a.m. - 11 a.m. for Monday, March 16 through Thursday, March 19 and Monday, March 30 and Tuesday, March 31. This will be a grab and go style lunch.