Please remember, that unless you have written permission from a parent, do not post school related pictures of other students .




We now have 2 drop off locations for homework packets. Homework can be dropped off at anytime and will be checked several times a week. The drop off box at the high school is for high school work only. The drop off box between the elementary school and JR high is for their work only. The drop off box at high school in front of the school by the bike rack. The drop off box for elementary and JR high is between the elementary and JR high schools. It is located across the street from the tennis courts- facing 6th street. It is up against the school and is white in color. Please only put homework packets in the drop off box. If you need to return a Chromebook, please contact your school's office, please do not put in the drop box.

See the link for the latest press release from the Oregon Department of Education of about the pathways for Seniors and graduation
https://5il.co/exwx

Hi Harrisburg High Senior Parents- There is still room in the Yearbook for you to take out an ad for your Senior. For more information, please email Misty Bisby @
misty.bisby@harrisburg.k12.or.us
Ads are due by April 30, 2020. Thank you & Go Eagles!

This is a message for all Seniors and Senior parents at HHS. In light of the announcement by Governor Kate Brown, Harrisburg Leadership, Harrisburg Booster Club, and The Harrisburg Education Association are working on a project to honor each of the members of the Class of 2020. All three organizations would like to thank the City of Harrisburg for their integral part in making this project a reality. We are in need of some information from you in order to put this together. Please send verification that it is okay to display your son or daughter's first and last name and picture in the Harrisburg Community to Mrs. Carroll at
kalyssa.carroll@harrisburg.k12.or.us
. If you have not sent in a Senior picture yet, please also send a picture you would like us to use to Mrs. Carroll. Please keep in mind, all pictures must be approved before use.We are here for you Class of 2020, together let's be #EagleSTRONG.

Good Evening Harrisburg School District Families - Based on Governor Kate Brown's announcement earlier, all in-class learning will closed for the rest of the school year. Bryan Starr, our Superintendent, has placed a more detailed document on our Harrisburg School District website under the news section. Please continue to check our website and Facebook pages for updates on this everchanging event. To our Harrisburg High School Senior parents, we will be reaching out to you in the next few days so that you know what the next steps are for your student. Thank you and have a good evening.

The high school office staff will be working on refunds for anyone who has paid a Spring sport fee and for the Tractor Safety course - which has also been canceled. Refunds for the band trip have already been mailed out.

HES Packet Pick Up #2 – Monday, April 13th *If students have work to drop off, please do so during this time. If you cannot make this time, please make plans with your child's teacher(s). 9:00 - 10:00 Kinder and grade 1 10:30 - 11:30 Grades 2 and 3 12:30 - 1:30 Grades 4 and 5 6th grade will be using Google Classroom (6th-grade packets are only for 6th-grade students who do not have internet access - pick up at 12:30). --

n honor of our Harrisburg High School student athletes and all students of the Harrisburg School District, we will be turning on our stadium lights on as a symbol of hope and support. We want all of our students to know how important they are to us and we care for each and everyone of them. The lights will come on school nights Monday-Thursday at 8:20 pm in honor of our athletes and students and will light up the stadium for five minutes. This is modeled after the Colorado Be the Light Movement. Click on the link below for more information.
https://chsaanow.com/2020-04-04/friday-night-lights-in-april-schools-light-their-stadiums-for-students/

Don't forget the Harrisburg School District has a new app for your phone. This is the quickest and easiest way to get up to date information. Look for Harrisburg School District 7J in your app store.

The school district know has an Instagram account. This will be another way of reaching our Harrisburg families. Follow us at harrisburg_school_district7
These are pictures of the pipes we replaced in the elementary school.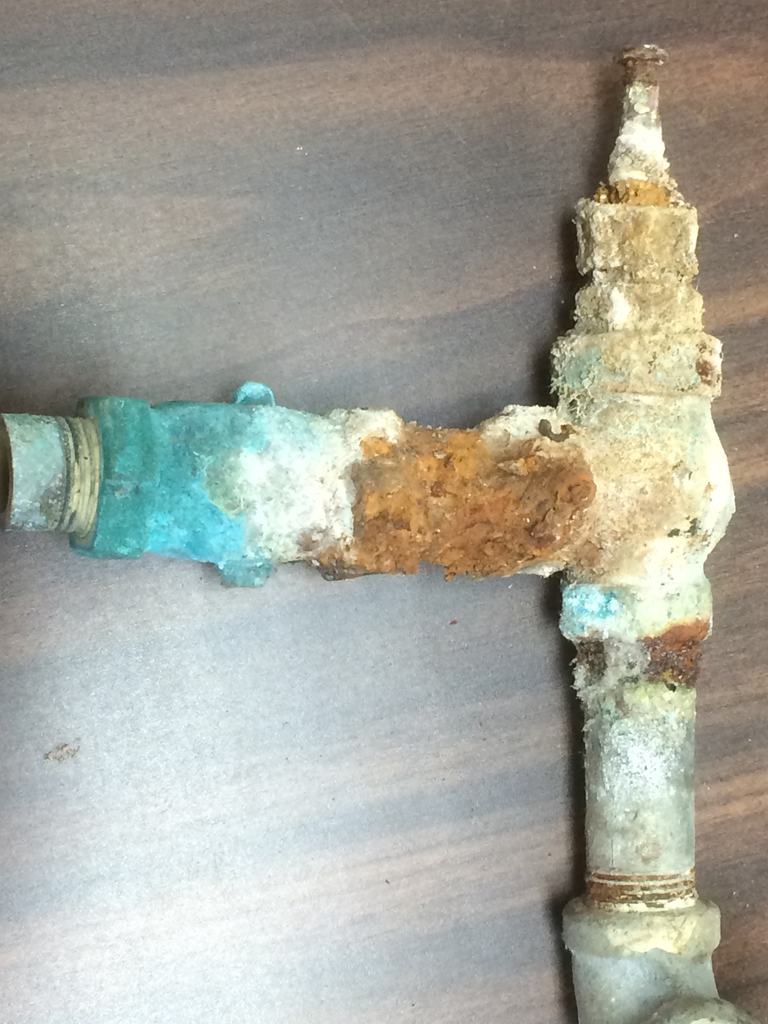 The governor's executive order gave five stipulations for school districts to do in order to receive state school funding. One of those is to continue paying employees through the closure. We are looking into having staff perform painting and possibly other maintenance items around the district while following social distancing guidelines. We are planning to have classified staff work with teachers and be available for phone calls, paper packet copying and collating each week.

As Harrisburg SD prepares for online distance learning, here are 5 tips for families to consider:
https://5il.co/egdn