News
Dear Harrisburg Middle School families, Summer is almost here! I am sure that you are all planning your summer fun and HMS wants to throw another potential option your...
Is your family in need of affordable health care? See the below link for more information https://5il.co/s1qr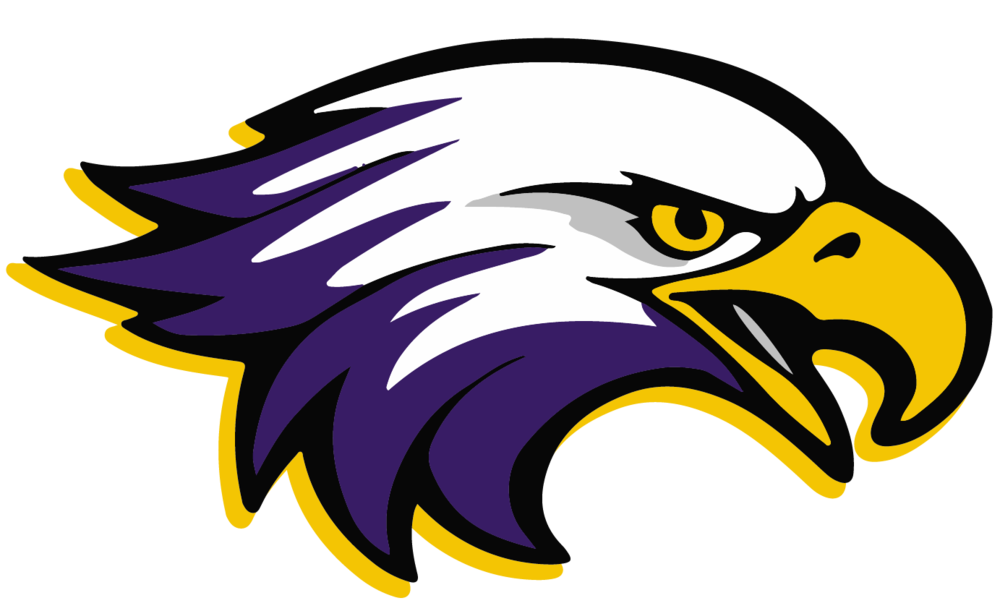 April 6, 2021 Dear Harrisburg Middle School Families, I am pleased to announce that all Harrisburg Middle School students will be returning to school full-time starting...
SEE ALL NEWS
LIVE FEED
Bryan Starr
4 days ago
Dear Parents and Guardians,
Yesterday, Governor Brown issued a video statement on how the new CDC guidance will be implemented in Oregon. In her statement she shared, "Nothing is changing for schools this school year, and I expect education staff and students to continue to wear masks and physically distance, as outlined in our Ready Schools, Safe Learners guidance." This also applies to all other individuals on school campus, including but not limited to: family members, volunteers, visitors, SROs, and other partners.
I hope you understand we must follow the Ready Schools, Safe Learners guidance as established by the Oregon Department of Education (ODE) and Oregon Health Authority, OHA. ODE is currently working with OHA on guidance for next school year. Thank you for partnering with the school staff creating a safe and secure place for our children to learn and grow.
Bryan Starr
8 days ago
Dear Parents and Guardians,
Please take the time to participate in the latest thought exchange. Also rate other peoples thoughts after submitting your own thoughts. The main question is, " As we move away from the restrictions created by the pandemic, what can the school district do to best support students? Thank you ahead of time for participating.
Here is the link: https://my.thoughtexchange.com/633204942

Tia Bodine
8 days ago
Dear 8th grade Harrisburg Middle School families,
As we approach the end of the year it is time to start planning for 8th grade Promotion!
If your student is an 8th grader at HMS and you would like to be on the planning committee please fill out the form below.
https://forms.gle/nnvnTQCD7vw4ATNP9
We will have an initial committee meeting via zoom on Monday, May 24th at 7pm to discuss the logistics of 8th grade promotion. Due to the unique year that we have experienced this year our gym will not be available for our June 14th promotion. Our intention is to have a drive through experience like we did last year utilizing the bus lot turnaround. I will send out an agenda before the initial meeting.
Please reach out if you have any questions or concerns. Thank you for your continued support of HMS and our wonderful students!
Respectfully,
Pat Jarman
Estimado familias de los estudiantes de octavo grado,
¡Acercándonos al final del año, es hora de comenzar a planear la promoción del octavo grado!
Si tu tienes un estudiante de octavo grado en HMS y le gustaría estar en el comisión de planificación, completa la forma en continuación.
https://forms.gle/nnvnTQCD7vw4ATNP9
Tendremos una reunión inicial de comisión a través de Zoom el lunes 24 de mayo a las 7 de la noche para discutir la logística de la promoción de octavo grado. Debido al año único que hemos vivido este año, nuestro gimnasio no estará disponible para nuestra promoción del 14 de junio. Nuestra intención es tener una experiencia como la que hicimos el año pasado utilizando el cambio de lote de autobuses. Enviaré una agenda antes de la reunión inicial.
Comuníquese con nosotros si tiene alguna pregunta o preocupación. ¡Gracias por su apoyo a HMS y nuestros maravillosos estudiantes!
Respetuosamente,
Pat Jarman

Tia Bodine
20 days ago
Dear Harrisburg Middle School Families,
I am pleased to announce that we are starting a Site Council team at HMS! This team meets once a month in the mornings and will be discussing all things HMS! Possible topics might include changes to different policies, promotion, master schedules, etc. Since it is late in the year we will meet twice in May and one time in June. We will meet May 5th, May 19th, and June 2nd. Meeting times will be from 7:30 - 8:00 in the morning. We are in need of 2-3 parent volunteers for this team. Please know that I cannot accept all requests and that this will be a first come-first accepted situation. If you are interested in joining please contact Mr. Jarman at pat.jarman@harrisburg.k12.or.us. Thank you!
Estimado familias de la secundaria de Harrisburg,
¡Me complace anunciar que estamos comenzando un equipo de consejo en HMS. ¡Este equipo se reúne una vez al mes por las mañanas y discutirá todo lo relacionado con HMS! Las temas posibles pueden incluir los cambios en diferentes reglas, promociones, horarios principales, etc. Haciendo tan tarde en el año, nos reuniremos el 5 de mayo, el 19 de mayo, y el 2 de junio. El horario de la juntas será de las 7:30 hasta las 8 de la mañana. Necesitamos 2 o 3 padres voluntarios para este equipo. Por favor toma en cuenta que no puedo aceptar todas las solicitudes y que esto será una situación aceptada por orden de llegada. Si está interesado comuníquese con el Sr. Jarman a pat.jarman@harrisburg.k12.or.us.¡Gracias!
Bryan Starr
21 days ago
Dear Parents and Community,
This has been a challenging year for all of us and I want to thank you for your support as we provided the best education possible during these times. We are nearing the end of the school year and must remain vigilant in doing our part to keep everyone safe. Please remember we have specific mandates such as wearing masks and social distancing that must be followed. We are working hard following the guidance we receive from Oregon Department of Education, ODE and Oregon Health Authority, OHA. With only 8 weeks of school left, it is critical we are diligent in following the mandates, especially as the county metrics have climbed again.
Masks must be worn at all times with the exception of eating and drinking. Masks must cover the mouth and nose. Please continue reminding your children to keep their masks on while on school property. Our elementary school has received some OSHA complaints placing a focus on our school and the potential of fines or closure. We have worked so hard to remain in compliance, so please remember to follow these guidelines and help each other by responding to reminders from staff or other individuals.
I know that some of you have your vaccination and feel safe in public. Being vaccinated or not does not change the mandates that are required for schools. Whether we agree, disagree, or are just plain tired of COVID, we must follow the guidance to help our district from potential fines, potentially being closed early for the year or other more rigid mandates that could impact cohort size and schedules. I am so proud of our school staff and students who have endured a very tough school year. Thank you for understanding and assisting our staff with compliance.
SEE ALL POSTS