News
Please see the attached flyer for the free dental van that will be in Harrisburg on April 26thhttps://5il.co/r210
https://fundraising.popcornopo...POPCORN ANYONE? The Southern Linn Youth Services Team (SL YST) is having a Popcornopolis Fundraiser to raise funds to help students and...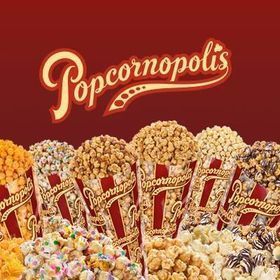 Please see the below link for the YST (Youth Services Team) of Linn County fundraiser https://fundraising.popcornopo...
SEE ALL NEWS
LIVE FEED


Sheri Glover
8 days ago
Harrisburg Parents,
Tonight we will have the three elementary school principal finalists on campus for a second round of interviews. One portion of the evening they will speak to parents and staff with Q & A time. Each finalist will rotate through a tour of the campus, speaking with the parents and staff and a second interview with the district leaders. You are invited to participate in the parent event that will be held in the middle school gym beginning at 4:30 p.m. We will have chairs 6 feet apart and masks must be worn. We will have to limit the capacity following the ODE guidelines. Hope to see you there.

Bryan Starr
13 days ago
Dear Parents and community,
We are planning to bring our kindergarten and middle school students back all day for in-person learning. Due to the recent changes in the "Ready Schools, Safe Learners" (RSSL) guidelines, a 90 plus page document published by the Oregon Department of Education, of 6 feet between students to three feet and removing the 35 square foot per student in classrooms. Students must stay 6 feet apart while eating or drinking when they remove their mask. Our building principals will communicate the details of the change. The plan is to begin on Monday, April 19 giving time for our staff to make the necessary adjustments to schedules and classrooms.
Remember, our schools are an ecosystem consisting of a wide range of people from our community. Although the current case counts allow us more access, this is a time to remain vigilant around COVID protocol. This vigilance is why we have had success in reopening our schools, to move forward with athletics and activities, and to now get more in-person instruction for our students.
Bryan Starr
13 days ago
Elementary Parents and community,
We have completed the first round of interviews and have three finalists for Harrisburg Elementary Principal. On Tuesday, April 13 at 4:30 p.m., we will have the three finalists on campus for a second round. One portion of the evening they will speak to parents and staff with Q & A time. Each finalist will rotate through a tour of the campus, speaking with the parents and staff and a second interview with the district leaders. You are invited to participate in the parent event that will be held in the middle school gym beginning at 4:30 p.m. We will have chairs 6 feet apart and masks must be worn. We will have to limit the capacity following the ODE guidelines. Hope to see you there
SEE ALL POSTS